Solar Submersible LED lights with back-up battery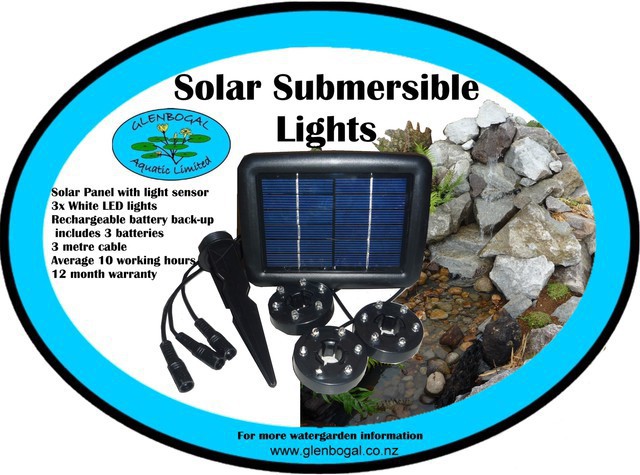 Product Details :
•Typical applications include pond underwater decorative lighting, fountain decorative lighting.
•Underwater LED light kit consists of a solar panel integrated with 5 pieces of AA batteries,three LED ring lights,two three-way adaptors and three light base stands.
•Solar powered with no need for troublesome wiring.
•The LED lights could be automatically switched on at the same time in the evening via the photo sensor embedded in the solar module.
•Capable of working for 8-10 hours per night on average (If fully charged from the previous day)

•High quality rechargeable AA batteries, durable and trouble free.
•Low energy consumption, no mercury, environment-friendly.
•Long service life, minimum maintenace needed.
•Color option: White
•Waterproof DC connector.