Nylon Fish Net 12" - 30cm rectangle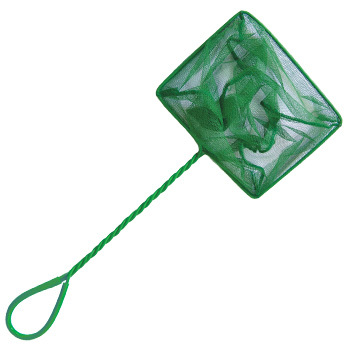 20cm x 17cm (8") fish net is safe for all fish. Fine nylon net lining is designed with their safety in mind. The 8 inch net is a great size for many different size fish and aquariums.
Great for cleaning out debris from ponds or aquariums. You can easily skim the surface and remove light debris from the water.
The 37cm handle is covered in vinyl adding to strength and length to the net, so you can catch the fish much easier.
Durable construction means it will last for many years without bending or breaking. This versatile net is a must have for ponds and aquariums